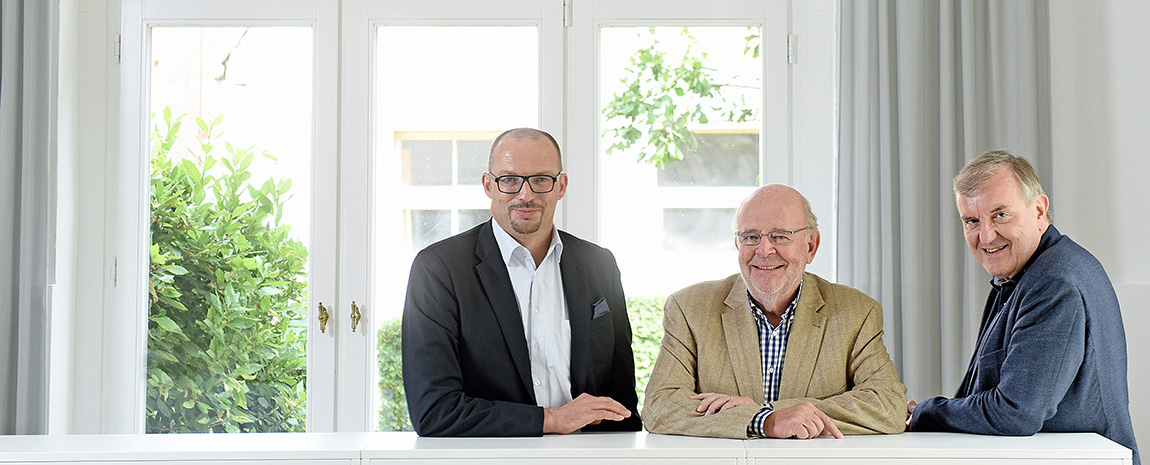 Supervisory Board
Good Advice in all Situations
Melles & Stein has been trading as a publicly listed company since 2008. The shares of Melles & Stein AG are not publicly traded but are kept 100% in family ownership. The reason behind this company structure was not to hand over responsibility; on the contrary, it was to stay permanently independent and to keep a firm grip of the reins of the company.
The executive board is supported by the supervisory board which is formed by the fathers of the company's founders and Ms Melles' former business coach.
Helmuth Kircher, chairman of the supervisory board
The former businessman and independent insurance broker contributes valuable strategic stimuli to the company.

Harald Wolf, member of the supervisory board
The lawyer uses his solid knowledge to help Melles & Stein grow – not only in legal matters.

Ralf-Thomas Becker, member of the supervisory board
Mr. Becker, who holds a masters' degree in business administration, is executive director at Expo Display Service GmbH, a internationally active trade fair construction with 12 locations in seven european countries. He advises the company on the basis of his many years of industry knowledge.